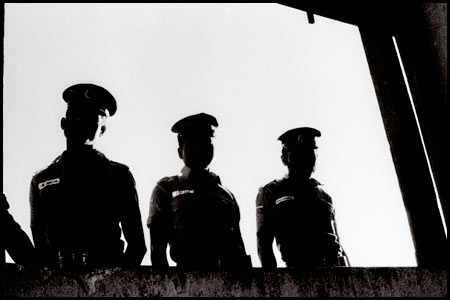 Police Barracks
The truck stopped for the night, and I camped at the barracks. At dawn I lay in my sleeping bag shaving with my battery shaver.
I looked up and found these men watching. They questioned me. I tried to answer with my poor Indonesian.
"Where do you come from?"
"Australia."
"Australia! Communist!"
"Australia is a capitalist democracy, like Indonesia," I told them, trying to be friendly, but feeling trapped. They bantered, then each of them thoroughly tested the shaver.
In Kupang the cost of new batteries was more than a day's food and lodging. I gave up shaving.