Shadows of Tom Roberts
7 May 2001
I'm just back from the second Tom Roberts Festival at Inverell in northern New South Wales. The festival celebrates the painter Tom Roberts and his connections with the Inverell district.
Roberts (1856-1931) was an important Australian Impressionist artist, a contemporary of Arthur Streeton, Fred McCubbin and Charles Condor. He made several long visits to Inverell and painted some of his most notable pictures there.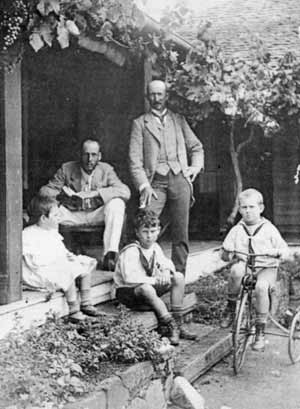 For me, the highlight of the festival was a bus tour of places where Roberts lived and painted.
For a glimpse of the tour, see my slide show