Special places archive
August 2004
Hundertwasser weblog
Broken link
Dutchman Rogier van den Berg is the author of this weblog that records the work of the artist and architect Friedensreich Hundertwasser (1928-2000). Hundertwasser's quirky architectural work is to be found in his native Austria, elsewhere in Europe, in Japan, and in New Zealand where he settled late in life.
Few architects, dead or alive, rouse their fans to create weblogs in their honour. Hundertwasser seems to be one of them. His built works express his interests in community participation in the process of making buildings, and his ecological concerns.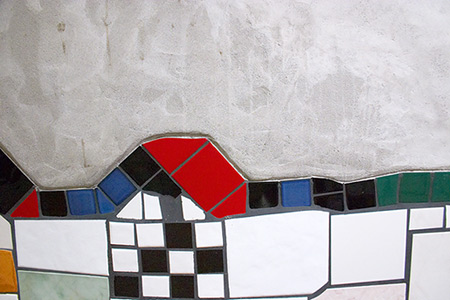 Here are my favourites among the many other websites devoted to this architect's work:
Hundertwasser for kids

(in German)
The

Hundertwasser Kunst Haus Wein

(art gallery in Vienna)
(If I may be so bold) my photographs of the Kawakawa public toilets.