Museum of Jurassic technology
Friday 1 March 2002
The MJT is my special place for this month. Here's a selection of websites that illuminate that remarkable institution: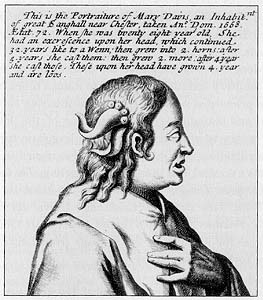 ♦ At soundportraits.org, hear a radio documentary feature about the museum (23 minutes, RealAudio).

♦ The MacArthur Foundation has awarded a MacArthur Fellow­ship to David Wilson, founder of the museum. The award was mentioned on the National Public Radio program all things considered.

♦ The facade of the building housing the museum has been the subject of multiple design proposals by architects Robert Man­gurian and Mary-Ann Ray, which have been published in the book Wrapper, 40 possible city surfaces for the Museum of Jurassic technology.

♦ Read mondo museo in which John McMurtrie describes a visit.

♦ See this entry for the MJT in the Wikipedia. See also the entry for false document.

♦ The LA Weekly carried a review of an exhibition at the MJT about the 17th-century polymath Athanasius Kircher: Many curators might feel daunted by the sheer eclecticism of Kircher's oeuvre, but in the cascading polyphony of this Renaissance mind the MJT's David Wilson seems to have found his soul mate.

♦ Ralf Rugoff reviewed the MJT for eyestorm.com: LA's deeply enigmatic institution proves that even the most high-tech and learned museum displays needn't lack poetic sensibility..

♦ It's not on the web, but I must mention Lawrence Weschler's book Mr Wilson's cabinet of wonder. The MJT website includes this blurb: Lawrence Weschler's widely acclaimed account of his attempts to unravel the mysteries and meaning of the Museum of Jurassic Technology, followed by an exegesis on the history and significance of Natural History Museums, and extensive footnotes. Finalist for the National Book Critics Circle Award for Nonfiction and the Pulitzer Prize for General Nonfiction..