Marking time in June 2002
Sunday 30 June 2002
Busy elsewhere
Well, this is the last day of June, and this is only the second post for the month. My focus has been on a new, improved Illustrated Burra Charter, now at first draft stage. This is a joint project with my friend and colleague Meredith Walker. We hope it will be in the bookstores in time for Christmas.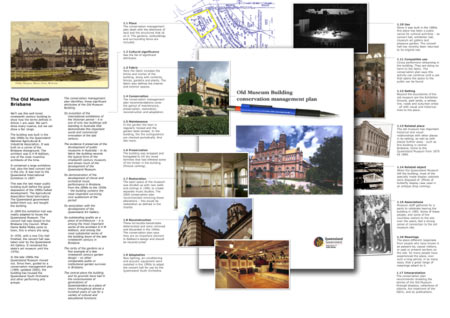 Thursday 6 June 2002
Tool chests
The look of tool chests can tell us much about workers and workplaces. While their purpose is to organize, carry, and protect tools, these chests also suggest what workers think of themselves and how society measures the value of their work.
See this online exhibition of tool chests on display at the National Museum of American History, Smithsonian Institution. See the portable tool kits of various occupations: cabinetmaker, circumciser, farrier, gentleman woodworker, machinist, needleworker, piano maker, shoe shiner, office machine technician, uphosterer, and urologist. The oldest dates from the 1810s (cabinetmaker's chest), and the newest from the 1990s (technician's tool case).