Marking time in October 2007
Friday 26 October 2007
At last, a Daniel Marquis photograph
I am now the owner of an original carte-de-visite photograph by my distant relative Daniel Marquis, proprietor of a photographic studio in George Street, Brisbane. He established the studio in 1866, not long after arriving from Scotland. He died in 1879.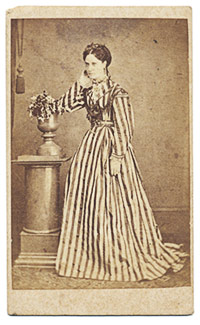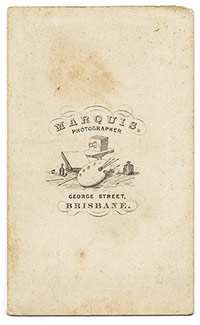 Saturday 13 October 2007
Shovel collection
The Stonehill Industrial Heritage Center at Stonehill College, Massachusetts, holds a vast archive of documents and objects about the shovel-making enterprises of the Ames family in the 19th and 20th centuries. The collection includes 755 shovels​—​something Eric Olthwaite could only dream of.
By the 1870s Ames was the largest shovel manufacturer in the world, making three-fifths of the world's shovels, although even as early as the 1830s and 1840s they struggled to meet the demand for their highly prized products. Ames shovels were the tool of choice in both the California and Australian gold rushes as well as in most major American building projects including the Erie and Panama Canals and most American railroad construction. Ames shovels literally built America. [from the Heritage Center

FAQ

].