Marking time in May 2010
Tuesday 11 May 2010
Daniel Marquis in Scotland
Four more cartes-de-visite have joined my little collection of the work of the photographer Daniel Marquis (1829-1879). These give us a glimpse of the work he did in Scotland, before he emigrated to Australia.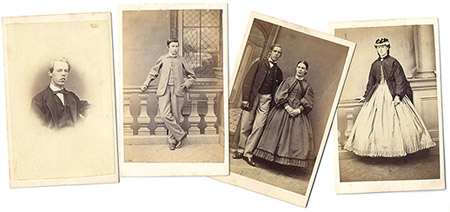 All four are conventional portraits, mounted on cards with a lithographic backmark of D Marquis: photographer: Barnton Place: Stirling. I surmise from these examples that Daniel was already a competent photographer operating from a properly equipped studio.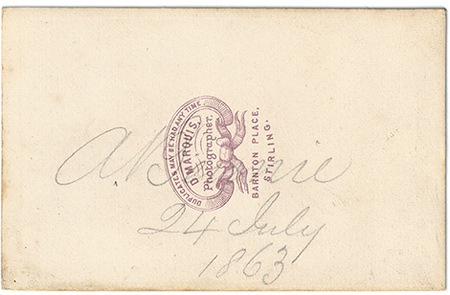 Sunday 2 May 2010
Mumbles Lighthouse
Another old postcard (or six), another old lighthouse I want to visit. Mumbles Lighthouse. Mmm, great name.