Marking time in December 2006
Saturday 30 December 2006
Lighthouse welcome
Just found in the National Library picture collection: a stereo photo of a welcome arch built in Hobart for the 1901 visit of the Duke and Duchess of York. This little object tickles my interest in stereo views, lighthouses, and celebratory arches.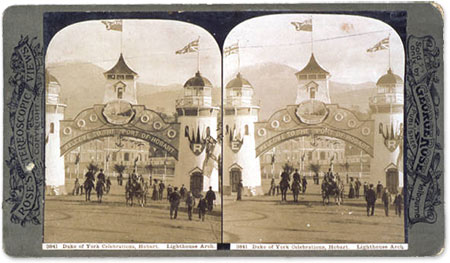 Thursday 21 December 2006
circusmuseum.nl
Enjoy the fabulous collection of historic circus ephemera at circusmuseum.nl. There are thousands of colour lithographic posters from the Hamburg printing firm of Adolph Friedländer, each one catalogued, digitised, and available on the web. The website nicely explains, in Dutch and in English, the provenance of the collection.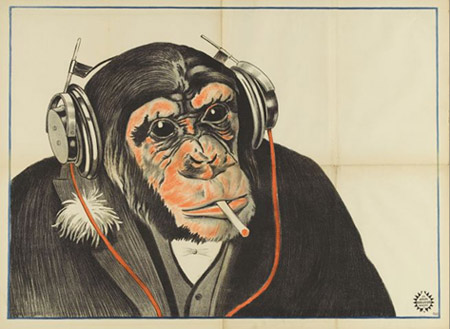 Among the thousands of European items there are a few with Australian connections, including posters for the Ashtons and Bullens troupes.