Marking time in June 2016
Monday 20 June 2016
A sad end for Bourne & Shepherd
One of the longest-running photographic studios in the world has come to an end. The business began in 1840 when a studio was established in Kolkata (or Calcutta, as the British called it then). It grew into the most successful commercial photographic firm in India, called Bourne &amp Shepherd from 1866 until its closure the other day.
At its peak the business had studios in Shimla (Simla), Kolkata (Calcutta) and Mumbai (Bombay), and did tremendous busi­ness in studio portraiture, views of places, and records of social and political events. It passed through a long series of owners before its sale to the last one, Jayant Gandhi.
In 1991 a fire in the building the studio had oc­cu­pied in Kolkata since the nineteenth century destroyed a large part of the valu­able archive of negatives​—​a huge setback for the business. Mr Gandhi was able to keep going by doing film processing and print­ing but, with the move to digital pho­to­graphy and online display of images, that business has shrunk and the aging owner cannot continue. So Bourne & Shepherd, Artists & Pho­to­graph­ers has closed.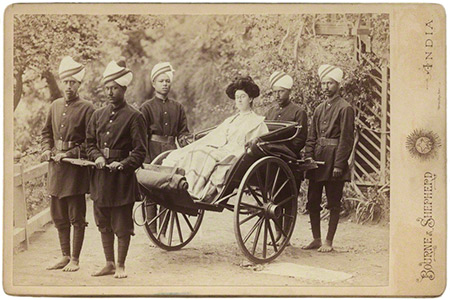 Friday 17 June 2016
The little lighthouse
The other day I was in Caloundra to talk to the Friends of the Caloundra Lighthouses. I am working with local architect Roger Todd on an updated conservation management plan for the old and new lighthouses (built in 1896 and 1968) that stand side by side at Caloundra. The Friends are doing this work with a her­it­age grant from the Sunshine Coast Council, aug­men­ted by pro bono contributions from Roger and me.
The Friends have recently had a part in producing a children's illustrated book about the lighthouses, and I was delighted to be given a copy. It reminded me of reading to my daugh­ters​—​it brought fond memories of that special pleasure of reading stories together, and of the countless times we read one or other of our favourite books.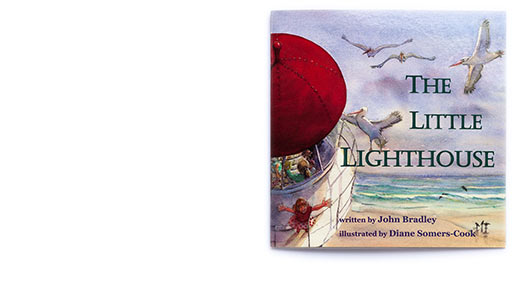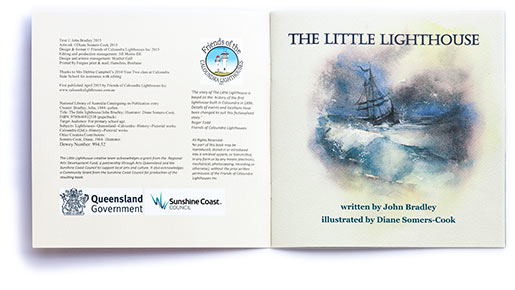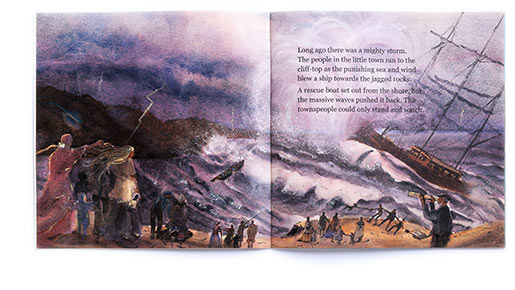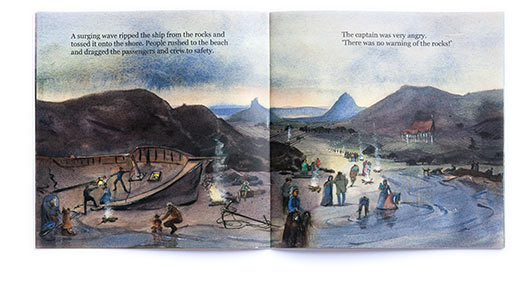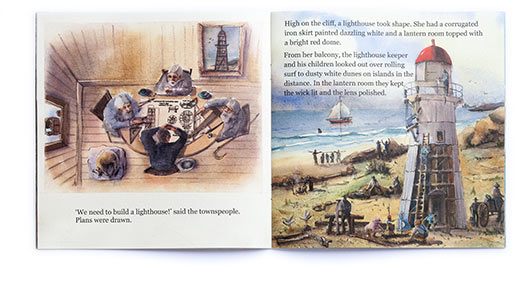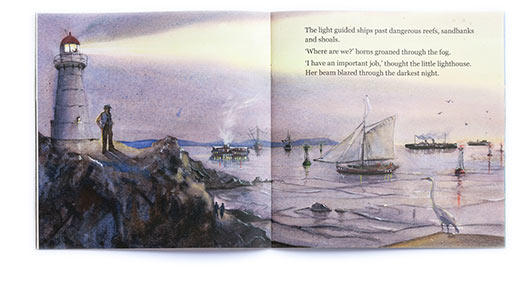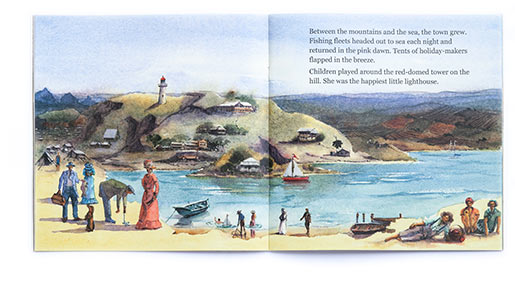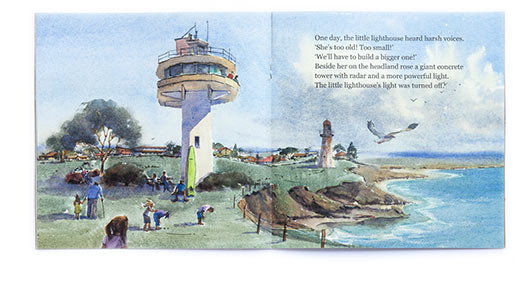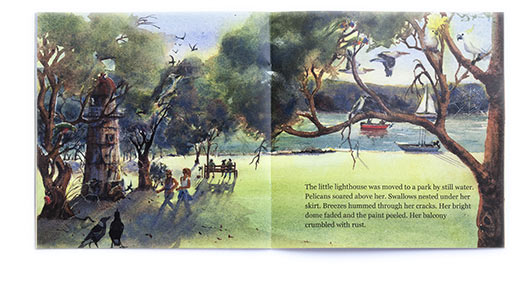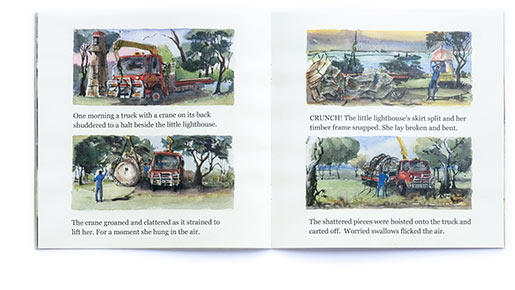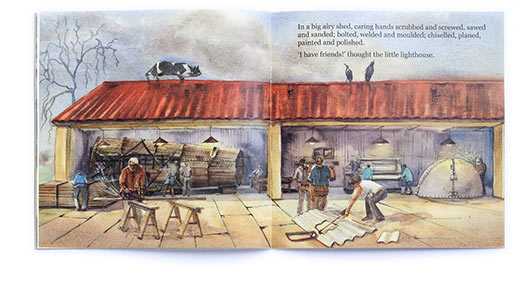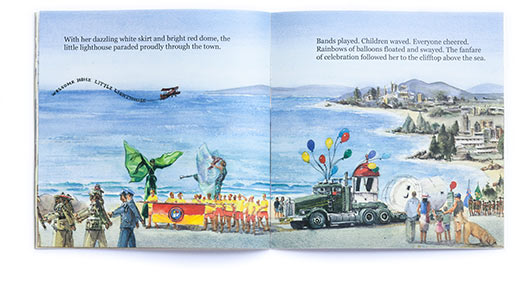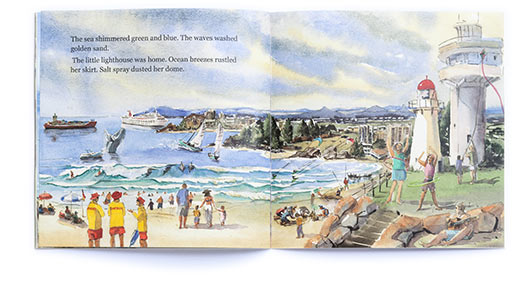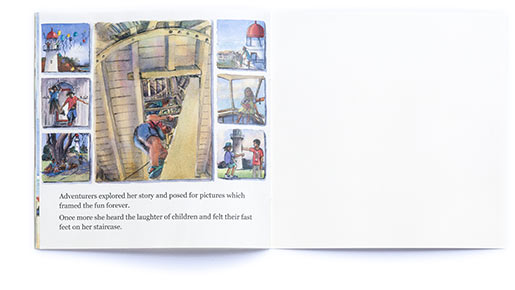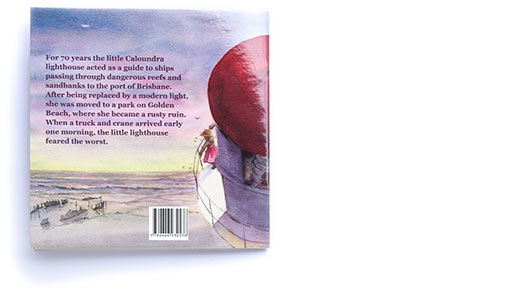 The little lighthouse was written by John Bradley and illustrated by Diane Somers-Cook, with acknowledgment to Mrs Debbie Camp­bell's 2014 Year Two class at Caloundra State School for assistance with editing. It tells the story of the Caloundra light­houses​—​a story that starts with a ship wreck, tells about the con­struc­tion of the original lighthouse in 1896, its replacement by the new light in 1968, followed by removal of the old light to a dif­fer­ent site and its eventual return to its original site.
John Bradley's text is a good yarn, well told in a way kids will enjoy​—​whether they read it themselves or someone else reads it to them. Diane Somers-Cook's watercolour illustrations evoke the Caloundra setting beautifully. Most of the scenes are full spreads, as you can see above. It is a soft-cover book of 24 full-​colour pages, saddle stitched, in a comfortable size for reading in bed.
You can order your own copy online. I re­com­mend it to you​—​especially if you or any kids you read to have any connection with the Sunshine Coast.