Marking time in February 2015
Thursday 26 February 2015
Significant places and related objects
The Queensland Maritime Museum in Brisbane has a wonderful gallery of lighthouse equipment that displays the de­vel­op­ment of lighthouse technology since the nineteenth century.
The centre­piece of the gallery is a third-order rotating lens made by Chance Brothers & Co Limited of Birmingham in 1915, com­plete with its mer­cury-float pedestal, hand-wound clockwork, and kerosene pressure-lamp. The lens was built for the light­house at Cape Don on the Cobourg Peninsula in the Northern Territory.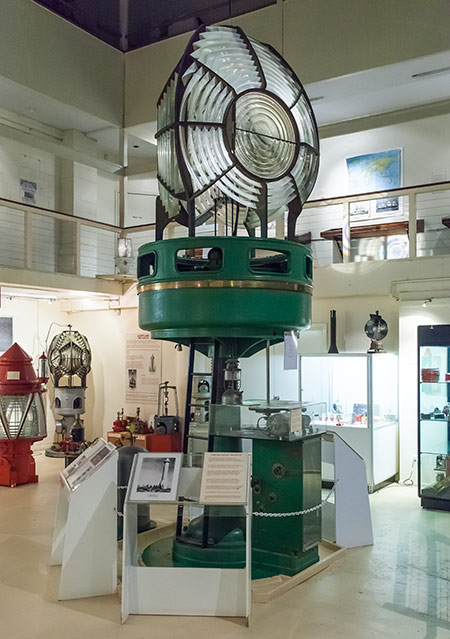 Chance Brothers & Co were the dominant suppliers of lighthouse equip­ment to the Australian colonies from the 1850s until the 1920s. The Cape Don lens is a good example of the type of large, kerosene-pow­ered rotating dioptric lighthouse ap­pa­ra­tus built by the firm, and brings joy to the hearts of lighthouse fanciers. From their factory near Birmingham, equipment like this was shipped out to lighthouses all over the world, from Adelaide to Zanzibar.
This is not just a generic piece of lighthouse technology. It has his­toric associations with the particular place and structure it was built for. The Cape Don lighthouse was the first tall reinforced-con­crete tower built in Aus­tralia. Building that light­station was the biggest single project undertaken by the newly-established Com­mon­wealth Lighthouse Service. Work started in May 1915 and finished in September 1917, over three long dry-sea­son campaigns. During the intervening wet seasons, when rain and the risk of cyclones would have made work impossible, the site was abandoned. The materials were all brought by ship from Melbourne, except for the gravel which was obtained locally. This was a project of national importance, carried out during the Great War on a very remote and difficult site.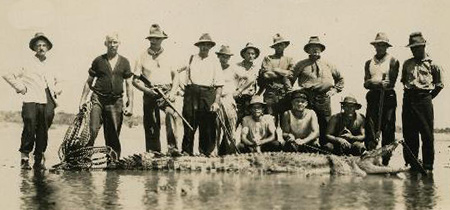 The finished lighthouse was operated by light-keepers and their families who lived in the country of the Iwaidja speaking peoples of the Cobourg Peninsula. The story of those light-keepers is told at the Queensland Maritime Museum by a display of photo­graphs and drawings of the site.
Whenever I visit the museum the display reminds me of Cape Don. I have been to that remarkable place on two occasions​—​in 2007 for the heritage lighthouse survey project, and in 2014 to gather information for a heritage man­age­ment plan.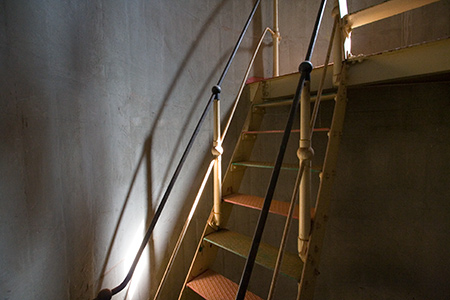 Cape Don lighthouse is still showing the way for ships navigating through the Dundas Strait between the mainland and Melville Island on the approach to Darwin. The Australian Mari­time Safety Authority has recently carried out major repairs.