Marking time in January 2018
Sunday 7 January 2018
Alexander Gordon in Africa
I have added one more to the list of lighthouses I would like to visit some time. It is the old Cape Point lighthouse near Cape Town, South Africa, first lit in 1859. There is a good chance I'll get to see this one, unlike some of the others on my bucket list. I'll enjoy com­par­ing it to the Australian lighthouses designed by the same engineer, Alexander Gordon.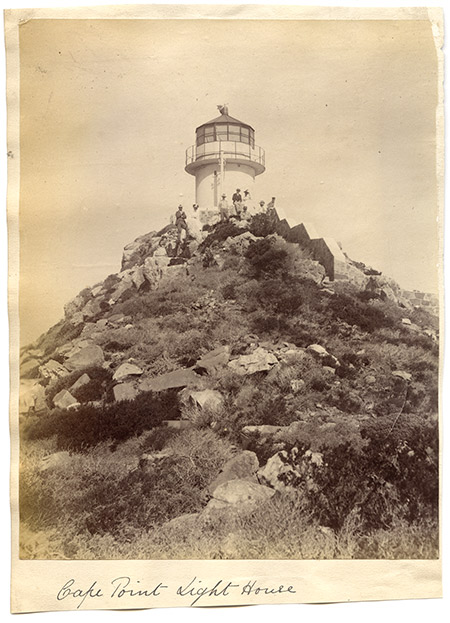 Alexander Gordon (1902–1969), the British civil engineer, de­voted himself principally to the construction and management of lighthouses, especially in the colonies. I have already men­tioned him here. One of his great contributions to the field was his enthusiastic promotion of cast iron as a material for building lighthouse towers. In the 1840s, '50s and '60s he designed a series of cast iron lighthouses which were pre­fab­ric­ated in Eng­land and erected in distant parts of the British Empire​—​in the Caribbean, Sri Lanka, Canada, Australia and South Africa.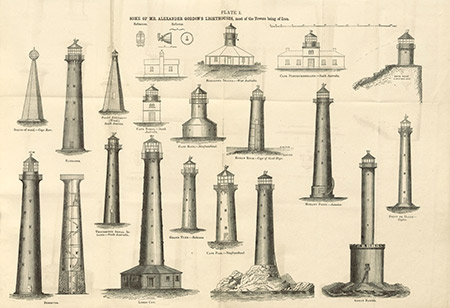 Gordon's illustration includes four Australian lighthouses. I have had professional dealings with three of them: Cape Borda (1858), Breaksea Island (1858) and Cape Northumberland (1859). So my experience of Cape Point, if it happens, will resonate with these Australian examples.