Marking time in February 2007
Saturday 17 February 2007
It's no holiday
I am off to Northern Tasmania tomorrow to inspect lighthouses. This morning I walked past a rack of postcards at the Southbank Market - reproductions of old travel posters, jam tin labels, and other ephemera. This one said buy me!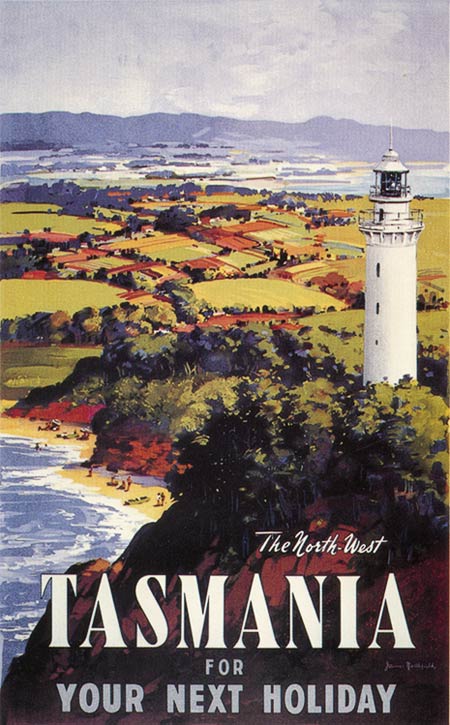 Thursday 8 February 2007
Faded signage
Oh, how I hate the word signage. So unnecessary, when the ordinary word signs works so well.
I'll drop that subject, lest I come across as grumpy and pedantic, and distract you with a beautiful collection of faded signage.