Begging for tea cosies
Saturday 10 December 2011
The Queensland Maritime Museum Association emailed its members today, with this charming request:
We are requesting donations of spare Tea Cosies you have at home that are no longer wanted, for use in the member's mess room at the museum. One of our last remaining Tea Cosies has recently disappeared. Sunday desk volunteer Cassandra Madden has, so far, kindly knitted two re­place­ment ones. We are seeking donations to increase the num­ber available for members to use, to allow for the apparent inevitable attrition over time. There is no need to dispose of stained cosies, if that is what is happening, they can simply be cleaned or washed. If you can help us out, then please let us know, or just bring along a spare Tea Cosy that you no longer use at home.
This evokes the scene in the mess, where people break from their volunteer work of swabbing decks, chipping rust, and brushing paint on the fleet of old boats and other maritime artefacts. A couple of old brown china teapots, each in a hand-me-down knit­ted tea cosy sit comfortably on the table among the volunteers, who are mostly oldish blokes.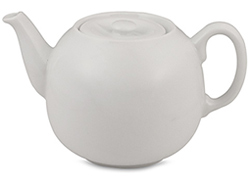 I prefer to drink tea freshly made in a white porcelain pot. No tea cosy for me, thank you. The household standby is Madura Pre­mium Blend which I drink, with milk, from a bone china mug.