Broxburn school
Monday 15 December 2014
I recently inspected the buildings collected in the Pioneer Village at Pittsworth on the Darling Downs, with my historian colleague Dr Thom Blake. One of the buildings is a one-teacher school from Broxburn near Pittsworth.
The school was built by the local community and opened as a pro­vi­sional school in 1898. Provisional schools were set up in places where there were few pupils, and were usually temporary structures. This building was a cut above the norm. It became a State School in 1909, and closed in 1959.
As Thom pointed out, provisional schools were ephemeral, and this is a rare and highly significant survivor. I'd be interested to hear of any others.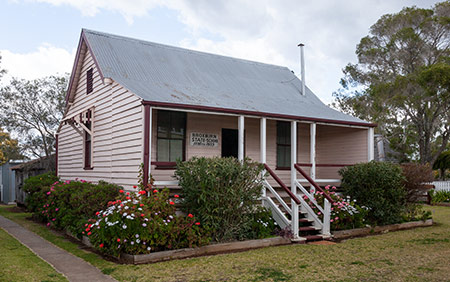 The Department of Education has published a short online history of Queensland provisional schools.