Lovelocked in Paris
Monday 20 August 2012
In the New York Times Agnes Poirier writes about a social phenomenon I noticed in Paris​—​lovers writing their names on padlocks, snapping the locks on the balustrades of bridges over the Seine, and throwing the keys into the river.
"The fools! They haven't understood a thing about love, have they?" was the conclusion recently of a 23-year-old waiter at Panis, a cafe on the Left Bank with a view over Notre-Dame. At the heart of love à la française lies the idea of freedom. To love truly is to want the other free, and this includes the freedom to walk away. Love is not about possession or property. Love is no prison where two people are each other's slaves. Love is not a commodity, either. Love is not capitalist, it is revolutionary. If anything, true love shows you the way to selflessness.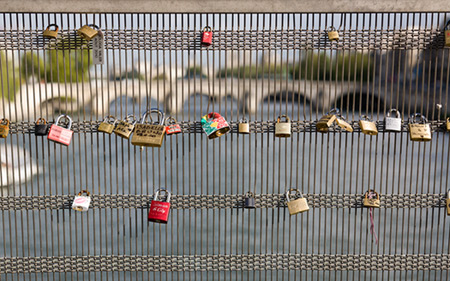 The locks remind me of graffiti​—​a selfish indulgence that ignores the harm it does to everyone else's enjoyment of the place. Harrumph.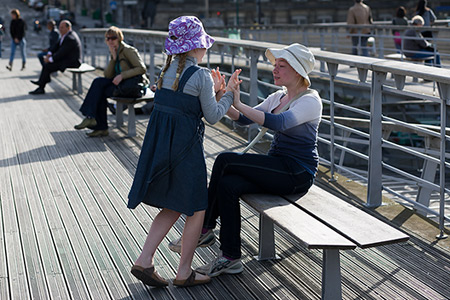 Of course I should have known that a social malignancy like this would have grown its own wikipedia page.